After our company's fun run(October 15,2011), we settled to stay at SANDTRAP, I have 3 C's that would best describe the place Comfy, Cozy and Comfortable.
We had lunch by the pool, apparently, its Trent's Birthday so we celebrated it there instead.

Our menu; Fish and chips, Gambas, Beef Stew, Pork Kebab and Seafood Guisado.
We shared identical smirk, especially, we had gobbled good food.
They offer wide variety of cuisine that is good in the pocket as well. I had sizzling gmabas that time, not the typical gambas I tasted but this one is different, maybe because their spices are chopped big with a little sauce. I have savored their beef stew and I liked it better. It has carrots and potatoes and when you chew the beef, it melts inside your mouth because it is well cooked. As per Micah; the fish and chips doesn't taste good. Tsk! And Irene added, maybe because the owner and some of their customer's are foreigner. The pork kebab and pansit guisado is tasty too.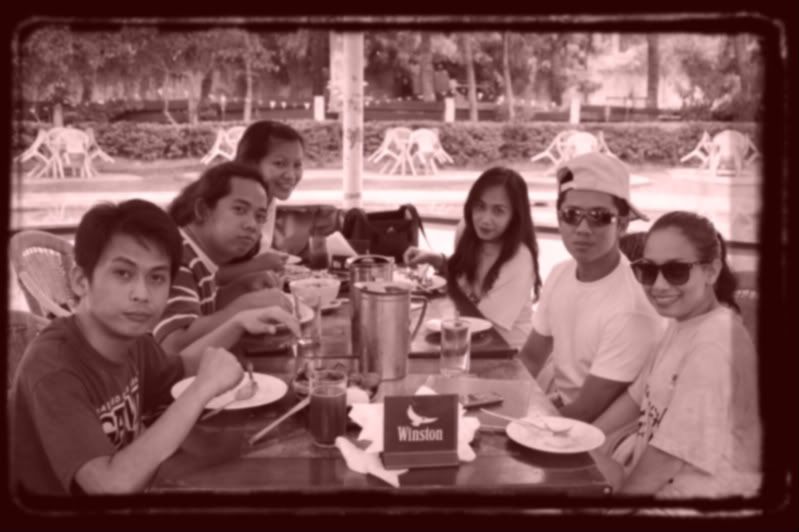 Complete cast from L-R: Birthday boy Trent, Lloyd, Moi, Irene, Jayson and Micah.
Thank you guys for saving my weekend, till our next chow! =)
SANDTRAP is located at
Paseo Saturnino,
Maria Luisa Road,
Banilad, Cebu City
6000